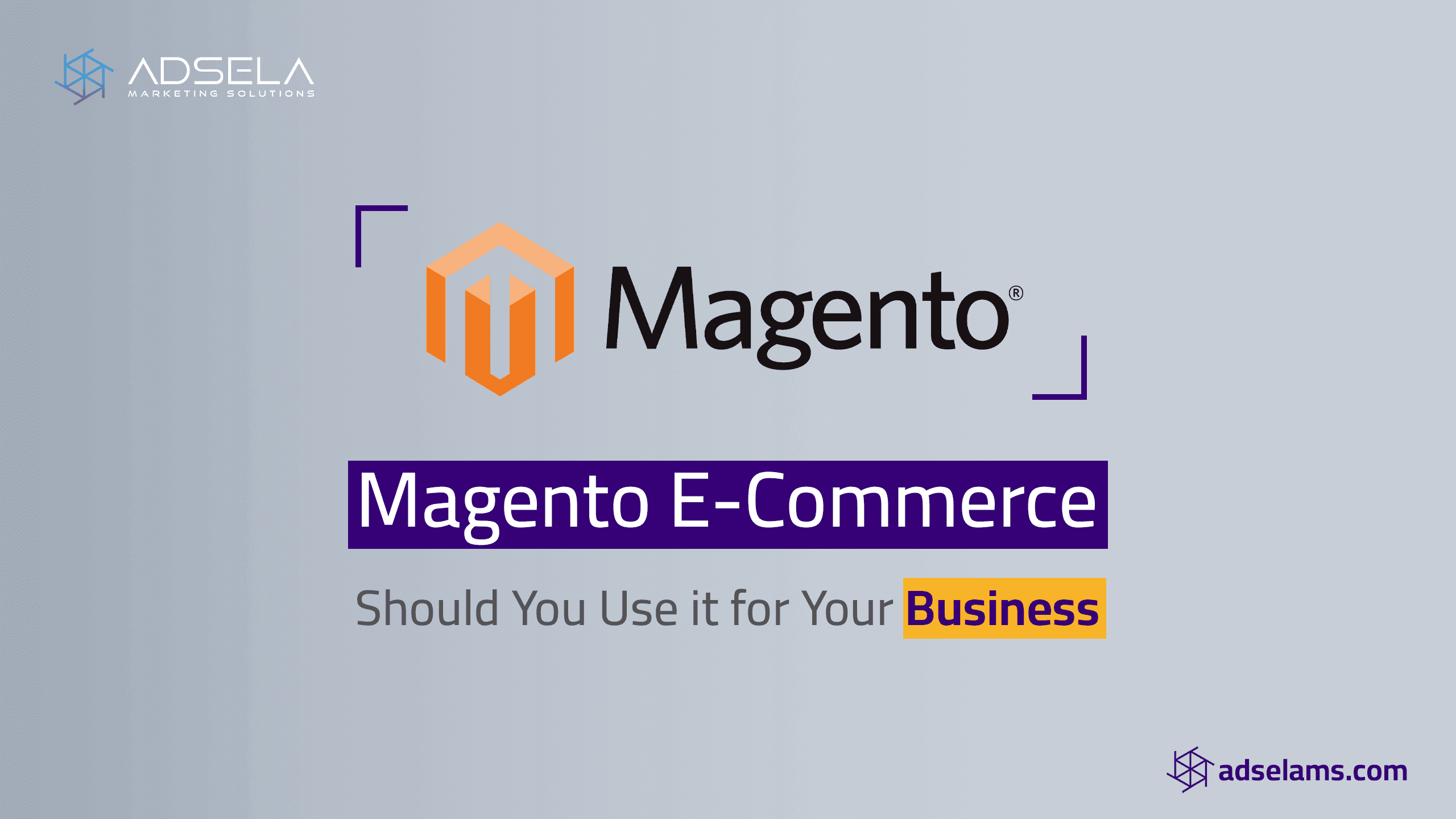 First of all, if you are one of the offline retail and wholesale business owners and you have plans to start up professional e-stores to showcase your products and services online, or if you even have a store and would like to move to other platforms, Magento eCommerce can be a suitable choice for you to consider; for it has more privileges than any other platform. In this article, we will know all that has to do with the Magento platform.
What is Magento?

What are the versions of Magento?

What are the types of Magento?

Who should use Magento?

Why should Magento be used?

What is Magento?
What is Magento?
It is an open-source e-commerce platform written in PHP. The first version was issued on March 31, 2008, by an American company called Varien Inc. founded by Roy Robin who later sold a share of it to eBay which finally completely acquired and then sold the company to Permira. Eventually, in May 2018 Adobe Inc. declared its acquisition of Magento in a deal worth about 1.68 billion Dollars.
More than 190.000 of the world's companies use open-source Magento in their online stores (Magento store), including big companies like Nike and Samsung. In Saudi Arabia, for instance, it is used by Jarir Bookstore, Xcite, and Alessa. In Egypt, it is used by 2B, and Fresh. In UAE, it is used by Geepas, AMT TV, and more.
Versions of Magento
With all the technical advances, coding languages, and competition with other companies, Magento caught up with the advances by issuing two main versions: Magento 1.00 and Magento 2.00.
Magento 1.00 was issued in 2008. It was marked by a strong start. Soon, it took over the e-commerce market with a market share amounting to 26% till 2014. Nonetheless, the users faced problems in installing additional applications. They also encounter many mistakes because of the lack of an official backup, updating the versions, and security patches. Therefore, Magento was developed into version 2.0 in 2015. This made the installation of additional features way easier.
Magento 2.0 was developed to help traders achieve their goals. Traders were allowed to develop online selling sites as well as improve the main system's interface so as to support the mobile version. With the help of the devised techniques, Magento helps optimize its performance as well as its security privileges.
There are two versions of Magento; the first version is an open-source one and the second is Magento commerce or sometimes called Magento Enterprise Edition.
Open-source Magento can be downloaded and used freely. It has always been commonly chosen by small and medium-sized companies' traders. Some of the big companies use it up till now as well as those who want a basic highly scalable system full of privileges that can compete with the big names on the internet.
Magento Commerce targets the bigger organizations which require special levels of support and a wider scope of functions. It charges annual fees starting from 24000 Dollars.
Who Should Use Magento eCommerce?
Magento is a system suitable for all the companies that desire to offer and present their products and services in a fabulous way that attracts clients where services and products are displayed and classified according to the segments and features of every single activity. Magento is considered one of the best choices to start e-commerce because it is specially developed for retail and wholesale companies. It transforms your offline local store into an online version available for clients 24/7.
For instance, if your e-commerce objectives include owning a B2C store in addition to B2B wholesaler, you can develop these webpages separately. If you are planning that your B2C would offer a multi-language shopping service, you can deploy each translation as a store offer on its own.
Why should Magento be used?
Magento provides great privileges for building and organizing e-commerce stores to render them unique and long-term online stores; for it is the best free and open source for building an online store.
Features Of Building Magento eCommerce Store by Magento Platform
1 – It is a free open-source platform
Programmers and developers can introduce the relevant programming modifications, add features, and add and remove assisting plug-ins to operate the store.
2 – Easily managed
Magento is considered one of the best platforms for managing multi-language, multi-currency, and other stores from one admin panel. This would save you a lot of time and effort when managing your sales online. In addition, it ensures the facilitation of managing the orders and shipping processes at local or international levels.
3 – User-friendly
Magento provides the ability to easily surf the webpage and product reviews. Products in your store can be easily replaced in a way that grants your clients a great purchasing experience.
4 – Managing the product
It involves smooth and diversified options to add products with several images, optional feedback, and reviews as well as a list of preferences and inventory list. Moreover, it involves strong tools for promoting the improvement of transition and the average order value like up-sells and cross-sells.
5 – Managing Categories
This is done by controlling the classification of categories along with products' features to facilitate the clients' transactions in the store in terms of finding, filtering, and choosing the products according to the category.
6 – Stock Management
It provides easy linkage to the main Enterprise Resource Planning (ERP) or the direct management of Magento for managing the products remaining in the warehouses as well as imports and exports.
7 – The client's account
The system provides each client with an admin panel that demonstrates the account status, the transactions log, the preferred catalog, the address, and the shopping cart.
8 – Payment methods and security
The system can be linked to several payment methods like credit cards, PayPal, and Apply Pay. It also supports payment portals like Pay fort, Hyper pay, Fawry Pay, Checkout, and others. An SSL and IP address are easily assigned through the use of Magento ensuring your clients' sense of security when buying online. The platform also enables you to use several payment methods. This moves us to the following point.
9 – The optimal search engine
Driving traffic through search engines is considered one of the most effective methods for gaining revenue from your investment. Magento helps search engine optimization tools by enabling you to create URLs, signs, and descriptions by using relevant keywords. Magento helps not only in increasing the incoming traffic.
10 – Integrating with the third-party services
Magento enables you to easily integrate and link external extensions and applications to improve your e-commerce stores like payment gateways, shipping companies, orders management, and product management.
11 – Analyses and reports
Magento provides interactive reports on products, stock, clients, and more. You can easily link tools like Google Analytics, some external applications like Amasty advanced reports, and more that help you track your clients through the internet and effectively market them.
12 – The Community Support
Magento has a huge global online community of developers who share advice, discuss upgrades and help one another in solving technical support problems through actual forums and events.
Conclusion About Magento Platform:
Do you think of having a stable e-commerce in the long run? Then, Magento ensures that you have the proper basic system and Magento 2 is considered to be a more reliable and secure source for traders and developers as well because they all try to stay in the lead in the game of e-commerce (Magento store). Magento 2 will spare the store owners the problems and annoyance of developing the e-store. As for developers, they find it user-friendly and easy to develop and link to external sources.
So, if you need any help in building your e-commerce store (Magento store) in PHP language using Magento, we are a Magento development agency
and we have a team of skilled developers ready to construct your store. So, please refer to our contacts and communicate with us!
My experience includes web developer & developing website content that is optimized for search engines, as well as managing social media campaigns designed to increase brand awareness. Additionally, I have worked with multiple clients to improve their organic search rankings. During this time, I conducted keyword research and implemented various strategies such as link building and content optimization. My efforts have been successful in increasing website traffic by up to 50%.