The most important common questions about Adsila and the services that we provide in order to be able to answer your questions, and if you do not find the right answer to you, you can contact us via WhatsApp or send us a message.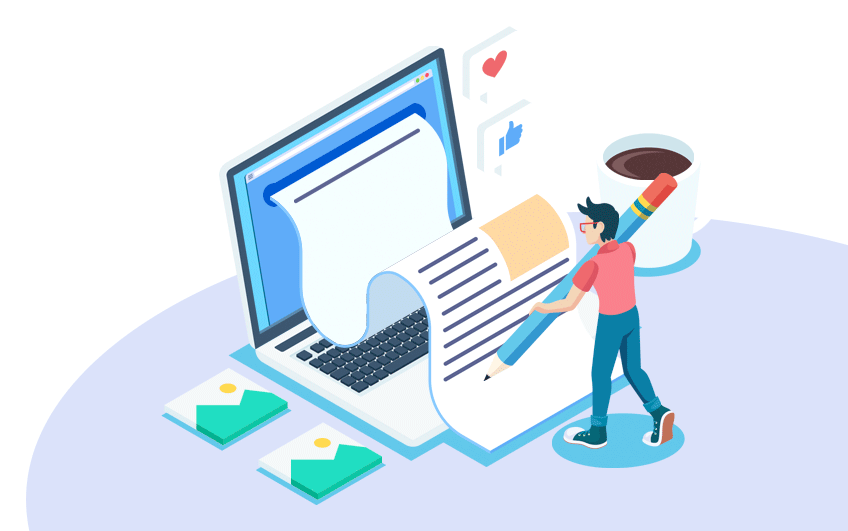 What are the services provided by AdSela Technical Solutions?
Does AdSela provide website creation and design services?
Yes, AdSela provides services for designing and implementing a professional and customized website for you in line with your activity and goals.
Does AdSela provide a mobile application creation and design service?
Yes, AdSela provides services of mobile designing and building mobile Apps with an easy user interface, a lot of features, and advantages that meet your customers' needs.
Does AdSela provide Google Ads service?
Yes, we have the service of launching advertising campaigns through the most popular platform, Google, which brings you more sales and allows you to outperform competitors.
What types of packages and prices does AdSela offer?
AdSela offers a variety of packages suitable for organizations of all sizes and the nature of their activities which are:
Sila Standard

Sila Premium

Sila Enterprises

Sila Professional
However, prices and packages differ according to the needs and objectives of each system. We give you the service you need with the quality you deserve.
To what extent does AdSela's experience reach within the scope of Saudi Arabia and the Arabian Gulf?
AdSela supports institutions and companies in the Arab Gulf region with advanced technical solutions and marketing mechanisms for more than ten years of solid experience in various countries.
Does AdSela's use of a marketing strategy depend on Tik Tok?
We are aware of the importance and effectiveness of the TikTok platform currently in digital marketing.
We offer a distinct strategy for TikTok ads, shared videos, and more than all of this with an arranged schedule and through experts and specialists in the field.
How is the process of monitoring the results and evaluating the adopted strategy?
The follow-up process is made through comprehensive daily, weekly, and monthly reports covering all details and including all data related to your accounts and advertisements with accurate numbers and tangible results
.
Does AdSela design a visual identity and logo for the brand?
Yes, AdSela designs your own visual identity that helps establish brand awareness and sticks in the minds of your customers to reach all target groups.
Why is it essential to depend on an SEO specialist to increase your website efficiency?
When you choose the search engine optimization service from AdSela, we guarantee that you will get experts and specialists in the field of SEO to work on raising the efficiency of your site through the following steps:
Comprehensive analysis of competitors to know their strengths and weaknesses

Deep analysis of your current location

Analysis of keywords related to your activity

Improve the structure of the internal links on the pages

Build high-quality backlinks to improve your site's ranking
What does AdSela offer via e-commerce service?
Design and programming of electronic stores:
We rely on the best e-commerce platforms (Magneto, WooCommerce, Shopify, Open Cart, Salla) to get designs that fit all smartphones and smart devices and ensure that your customers' data and store privacy are preserved.
Advertising strategies at the best costs
Develop a distinctive strategy to manage your ads on the various social media platforms and the Google Ads platform at the best costs and achieve the highest results.
Multiple online payment methods
Provide multiple methods that allow your customers to complete the purchase process faster and provide alternatives that suit different categories and the most appropriate payment methods for them.
Improve the store's appearance in search engines
A business plan that complies with SEO standards, and includes technical analysis and a study of competitors, helps your store to lead the search results and achieve more visits.
Managing social media platforms
Through professional designs and organizing the process of publishing content on social media platforms increase customer awareness of your product and attracts more followers.
Reaching the most significant number of target customers, bypassing any geographical or time limits, as we make your products and services available continuously throughout the day with 24/7 service
How does AdSela build a successful brand?
Study and analysis of the institution's business

Study the current status of the brand

Study the status of content and social media

Website status analysis and linking pages

SWOT Analysis to assess the current situation

Market competitor analysis

Building a well-thought-out marketing strategy

Set specific achievable and measurable goals

Timed action strategy

A clear accurate marketing plan

Suitable solutions to reach and outperform competitors

Adequate cost distribution on platforms

Implementation and monitoring

Distribution of tasks to the competent teams'

Implementation of the marketing and advertising plan

Monitor paid campaigns and their results

Social media monitoring

Improve advertising campaigns

Measuring the results of advertising campaigns

Social media report

Evaluation of the results of website visits

Measuring the results of the marketing plan

Use the results for future campaigns
How do you ensure that your ad appears and achieves the best results from the campaign?
The appearance of your ad and the success of your ad campaign depends on three main factors:
1: The platform
The nature of the advertisement and the desired results will vary depending on the platform on which you wish to publish your advertisement
2: The purpose of advertising
The goals that you want to achieve from the advertising campaign vary, whether you earn more sales, get new followers, or other goals.
3: Advertising cost
Before launching an advertising campaign, you must set a specific budget. Because these campaigns require payment for the platform on which you want to display the ad and the higher the budget, the better results you will achieve.
4: Content (keywords, description, designs)
5: Target Audience
Does AdSela Provide Influencer Marketing Strategies?
Yes, AdSela offers a unique influencer marketing strategy during which we choose the right influencer for your business, whether in Egypt or the Gulf region, to reach your brand to many potential customers.
What do you get through the social media account management service?
Analyze accounts on social platforms
Analyze data and information related to the performance of your social media platforms and a comprehensive analysis of all competitors.
Preparing an action plan and schedule for managing the content of the various social media platforms in line with your target audience and your goals of spreading and expanding.
We offer you innovative designs for all social media posts, which professionally reflect the brand image.
Publication and scheduling
pre-schedule all posts in the content planner; To be shared at the most appropriate time for the presence of the target audience on the various accounts.
Continuous monitoring and periodic review of your various accounts on social media platforms, ensuring the effectiveness of the content strategies we share and measuring the extent of target audience interaction.
How does AdSela contribute to increasing your profits and raising your ROI rate?
Innovative marketing solutions have become a must. For the success of any organization or business, when you choose AdSela with several years of experience in the field of digital marketing, it guarantees that you will achieve the goals of your business in terms of expanding, spreading, and achieving profits, all of this and more through
Innovative marketing solutions

Integrated e-marketing plans

Building brand awareness

Preparing content suitable for your field

Continuous communication with clients

Achieving growth and expansion

Increase Sales
What is AdSela?
AdSela is a digital marketing company that provides many effective digital services to support institutions in the Gulf region and Egypt.
We work to spread awareness of your brand according to guaranteed strategies, so you can appear effectively in the target market and reach your potential customers appropriately through various digital marketing channels and at the best cost.
What does AdSela mean?
AD for Advertising

S for Strategy

E for Engagement

L for Loyalty

A for Attainment
Where is AdSela's headquarters?
AdSela's headquartered is in Nasr City, Cairo, Egypt. Still, its services and businesses expand to the Arabian Gulf region, starting from the Kingdom of Saudi Arabia, passing through the Sultanate of Oman, the United Arab Emirates, Bahrain, Qatar, and even some European countries such as Turkey and Poland.